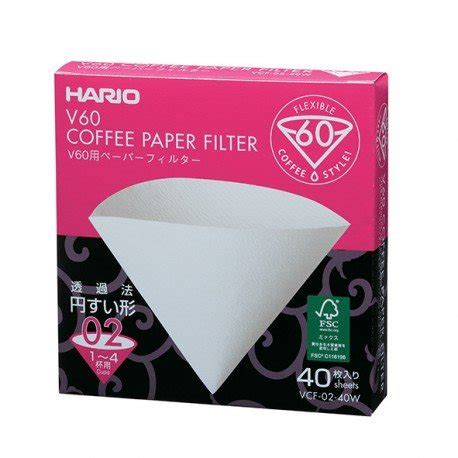 HARIO V60 02 FILTER PAPERS x 40
40 pack of the classic white V60-02 paper filters. Gives you a sediment free clean cup of coffee.  As with any paper filter, ensure that you rinse through with boiling water first to remove any remaining paper taste.
New design with tighter weave and a tab for easier opening.
Oxygen bleached, not chlorine bleached; better for the environment.
---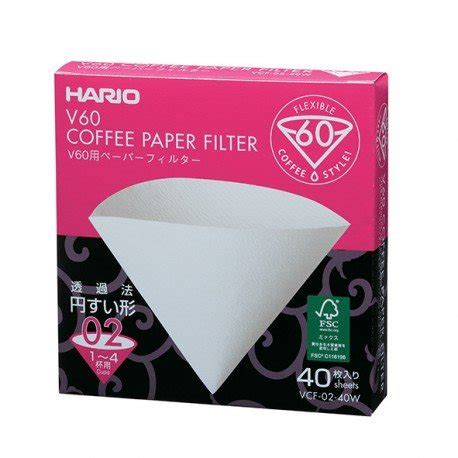 This product has no reviews yet.