Meet our growers
Discover the passionate coffee growers who cultivate our specialty beans. Meet the dedicated farmers who bring you the best coffee from around the world.
Diego Robela
We selected Aquiares estate in Turrialba, Costa Rica, for the taste of their delicious coffee, their dedication to the Rainforest Alliance and their community spirit. We visited this beautiful estate in 2016.
Diego Robela manages the estate where pickers own their own houses and a creche, church and shop have been provided. The coffee from this beautiful farm is the main ingredient in our Pura Vida blend.
They have a fascinating varietal garden and a keen interest in experimentation.
Prabhakar Baskar
Prabhakar Baskar and his son Rohan own Pampadampera estate in Kerala, India. We fell in love with this beautiful estate covered in mature trees providing shade for the coffee and natural habitats for bees and birds when we visited in 2017.
The estate surpasses the Rainforest Alliance criteria by having more trees than required. Particular attention was given by Prabhakar and his team this year to improving quality and yield by way of new organic fertilisers, additional plant husbandry and taller plant height.
John Kimondo
John has been living on the Thiriku estate, Nyeri for 20 years in the foothills of Mount Kenya.
The bright sweetness of this coffee really stood out from other estates we visited.
The rapid expansion of Nairobi had made it difficult to get pickers and farm workers resulting in much higher wages being paid.
We found their dedication to quality and interest in new cross breeds fascinating.
Jose Abica
Jose Abica is one of the farmers at Sara Ate cooperative. We visited here in 2019. Members of Sara Ate cooperative come from villages near Takengon, a well-known coffee town in the province of Aceh located at the northern end of Sumatra. The cooperative currently has approximately around 400 small coffee producing members. The coffee is all shade grown below the canopies of trees and is organic as only chicken manure is used with no pesticides or fertilizers. We purchased 10 diesel pulping stations for the farmers in 2020 which has reduced walk time from the plantations.
Juan Vargos
Juan Vargos works at Fazenda Klem and keeps in regular contact with us. The coffee at Fazenda Klem is 100% certified organic and meets social, economic and environmental quality standards at international level. Each year they try to improve, as their mission is: "Producing Coffee of Excellence" In addition, they have an excellent combination of polyculture between coffee, avocado and banana that make their crops a natural forest where an entire ecosystem coexists. The coffee crop usually begins in June because their crops are in a high mountain region which allows the coffee to mature slowly concentrating more sugars and an infinite sensation of unique flavours.
Wendell Erazo
Wendell Erazo is the General Manager at Solcafe Cooperative, Copan, Honduras. Solcafe started as an iniative of small producers from 3 departments in western Honduras with the aim of connecting high quality small producers with the speciality coffee market, thereby helping to improve the quality of life of small coffee producing families. Most of the farms have had at least 3 generations of coffee growing families.
Read what our customers say
Customers reviews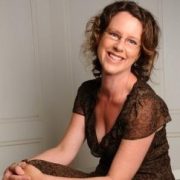 The perfect cup of coffee
Lovely to see the process behind the passion... from visiting growers as far afield as Costa Rica, meticulous blending, hand roasting and barista training, the team at McCabe's Coffee leave no stone unturned to ensure we enjoy the perfect cup of coffee.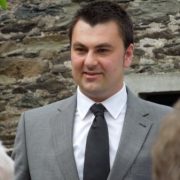 Second to none
A truly premium product with affordable luxury and the training and ongoing support are second to none.
One of the best decisions we made
One of the best decisions we made at Enso was to collaborate with McCabe's Coffee in 2018.
When you collaborate with a company like McCabe's you get more than just a product. You
receive guidance, support and training. Coupled with an incredible product enabling the ability to create long lasting business relationships
Highly recommended
We find that the quality of coffee, service, staff training, and machine maintenance are second to none. I would highly recommend McCabe's Coffee.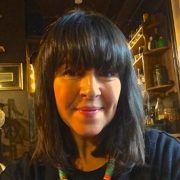 Our customers love the McCabe's blend
We have been serving McCabe's coffee for seven years in all of our 5 cafes. We love working with Stephen and our customers love the McCabe's blend. We are approached dozens of times per month by other coffee suppliers but none will ever beat the quality of taste, service, and dedication to their product as McCabe's!
A Tradition of Exceptional Taste and Service
We have being using McCabe's coffee for many years, from day one it has been a pleasure to deal with Stephen. It is clear to see that they are very passionate about coffee and most importantly, our customers always comment on how great the coffee tastes. The service is above and beyond and it is very assuring to know that they are always on the other end of the phone if we need anything.
Awards