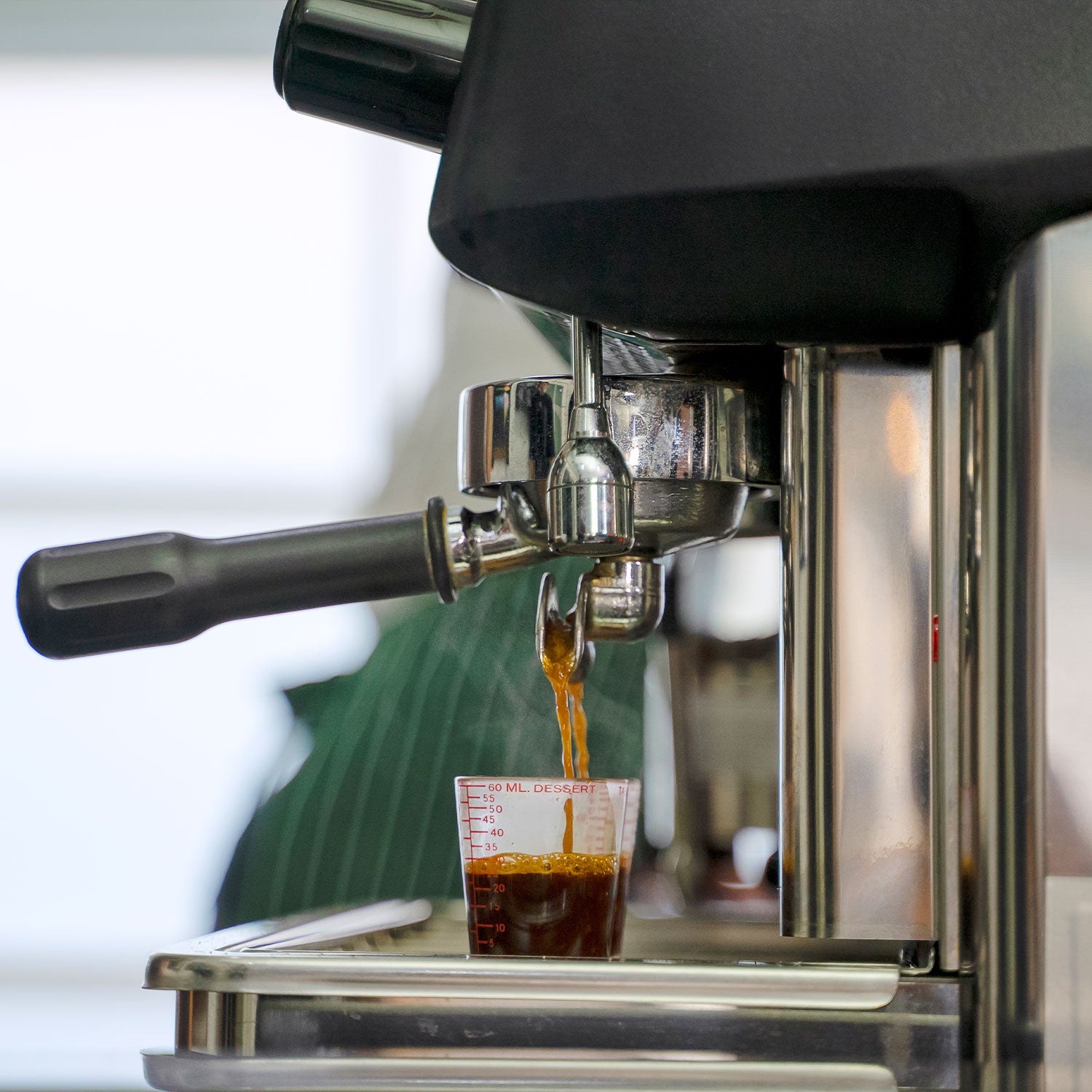 Barista Training
We are proud to say the first Barista School in Co. Wicklow was established at our roastery in NewtownMountKennedy in 2015. Since our humble beginnings, we have seen how important training has become and how important it is to be delivering the highest standards each time.
The Coffee Association (SCA), Coffee Skills Program consists of six modules, available at three levels, with points earned at every stage. Achieving 100 points within the Coffee Skills Program makes you eligible to be awarded the SCA Coffee Skills Diploma.
Please note, only points earned from Coffee Skills Program courses can be applied to the 100 points required for the Coffee Skills Diploma. SCA Education programs are thought by over 1,500 independent Authorised SCA Trainers (ASTs), globally. The curriculum, exams, and resources behind these courses are built on decades of knowledge, research, and real-world experience. SCA certificates are recognised by employers around the world and stand out on an applicant's resume.
McCabe's Coffee offers meticulously crafted Barista and Café Skills courses for all aspiring coffee enthusiasts in Wicklow and neighbouring counties - Dublin, Wexford, Carlow, and Kildare.
Mccabe's Barista Courses In Co Wicklow
We are currently offering  3 modules:
Introduction to Coffee 10 points 
Barista skills
Foundation 5 points
Intermediate 10 points
Sensory Skills
Foundation 5 points
Intermediate 10 points
In addition to SCA-accredited courses, we have Coffee Brewing and Latte Art classes perfect for home baristas and coffee enthusiasts who want to improve their barista skills.
If you have any questions please email Renata at renata@mccabecoffee.com .
More about McCabes Coffee Barista Courses
McCabes Coffee, located in Co Wicklow, Ireland, offers a wide range of barista training courses for coffee enthusiasts. Whether you're a beginner or an experienced barista looking to improve your skills, McCabes Coffee has the perfect training program for you. The barista training course covers everything from coffee brewing techniques to latte art and customer service, ensuring that graduates are well-equipped to work in any coffee shop.
If you're looking for a barista course or program in Dublin or Kildare, McCabes Coffee is a perfect choice as we are within driving distance.  Our coffee training program is well-respected in Ireland, its SCA accredited and the instructors are highly experienced and knowledgeable.