Coffee Filter Paper
Looking for some pure coffee enjoyment? Coffee filter papers can help you to achieve the perfect brew, straight from your home.
Buy Coffee Filter Papers Online
View all
Achieve the perfect brew, straight from your home
To accompany the 'pour-over method' or simply fit straight into your coffee machine, paper filters are highly popular with those that want a balanced taste experience, and want to avoid a brew with too much oil.
Paper coffee filters are the best solution to capture unwanted particles in the brewing process, allowing only the delicious coffee bean infused water to flavour perfectly.
Why Choose Paper?
There are many types of filter papers in a range of shapes on the market, each giving its own flavour to a brew. Coffee filters made from paper are ideal to achieve a quick, easy and sustainable cup of coffee.
Paper coffee filters are disposable, which means they are usually best for one-time use, but are biodegradable, meaning they are safe for the environment.
Coffee made with a paper filter is also easy to clean up and affordable, which is why so many coffee-lovers opt for paper filters each and every time.
Enjoy your coffee in a sustainable and responsible manner with filter papers made from disposable paper.
As part of the brewing process, filter coffee develops with the perfect ratio of flavour, protected from unwanted oils that would usually darken the appearance and taste of your coffee.
Using paper to filter your coffee grounds can decrease the risk of cholesterol-related disease as compounds of oil are successfully filtered out. Filtering out these oils is important, as they can cause problem to the cholesterol regulators within the body.
So not only do original coffee filters made from paper prevent unwanted flavour and taste, they also reduce the risk of health problems associated with coffee.
Alternatively, a standard coffee maker will take a paper filter, but make sure you find out the correct size of paper that you require.
How Do I Use Coffee Filter Papers?
For new coffee lovers, it may be your first time trying out a paper filter and/or the 'pour-over method'. If you would like to manually use a filter paper to make your next brew, you can create a delicious cup of coffee in a few simple steps.
Place your paper filter in a cup, mug or glass
Soak the filter with boiling water to prepare it
Discard any excess liquid
Place 2 tbsp of ground coffee into the filter
Set a timer for 30 seconds and begin pouring 150ml of boiling water over the grounds
Use a circular motion while pouring the boiling water over the coffee ground
Allow the coffee to brew for a couple of minutes
You may also have a Chemex brewer, which is the ideal product for regular coffee drinkers.
Alternatively, a standard coffee maker will take a paper filter, but make sure you find out the correct size of paper that you require.
Using Filters in a Coffee Machine
A paper filter can be used in many coffee machines on the market, and are simply placed in the filter section of the machine.
Measuring out your coffee grounds or beans is one of the most important steps when wanting to brew a barista-quality coffee.
The best way to measure out your coffee is to follow the instructions on the coffee packaging; these may be different depending on the brand. You can measure your coffee out with a tablespoon or with scales. Once you have measured out your coffee ground or beans, place them inside the filter in your machine.
The hot water may have an allocated space in your machine, so make sure you read the instructions and know where to place each ingredient.
How Do I Choose the Best Paper Filter?
Although paper filters help to brew a coffee in the same way, each brand offers something unique with their paper filter.
Ideally, paper filters should be extra tearproof to prevent any unwanted rips or spillages from ruining your brew.
Some paper filters, like the ones from Chemex, are specially bonded and thick to ensure perfect filtration. Other papers, such as the ones for the Hario v60, include a 60 degree angle and interior ridge to assist with air flow.
Luckily, paper filters are affordable so why not try out a range to find your favourite?
Coffee Accessories for Nationwide Delivery from McCabe's
With our range of brewing supplies and coffee, you truly can create a quality brew from anywhere in the world. Our specialty coffee is roasted in County Wicklow, Ireland, and sourced from our growers in the best growing areas around the world.
We choose to work with farmers who care as much as we do about quality, consistency, and taste. Understanding each other's needs has helped us produce some amazing award-winning coffees.
Our accessories include a range of filter papers, grinders, coffee machines, a french press, moka pot, Hario V60, Chemex filters and much more.
Order filter coffee papers for nationwide delivery across Ireland at mccabecoffee.com. Explore our range today and take your coffee routine to another level.
Read what our customers say
Customers reviews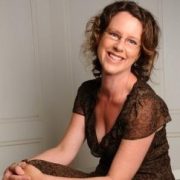 The perfect cup of coffee
Lovely to see the process behind the passion... from visiting growers as far afield as Costa Rica, meticulous blending, hand roasting and barista training, the team at McCabe's Coffee leave no stone unturned to ensure we enjoy the perfect cup of coffee.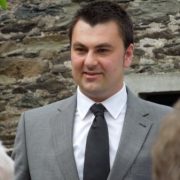 Second to none
A truly premium product with affordable luxury and the training and ongoing support are second to none.
Highly recommended
We find that the quality of coffee, service, staff training, and machine maintenance are second to none. I would highly recommend McCabe's Coffee.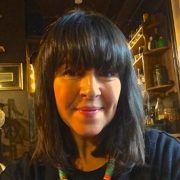 Our customers love the McCabe's blend
We have been serving McCabe's coffee for seven years in all of our 5 cafes. We love working with Stephen and our customers love the McCabe's blend. We are approached dozens of times per month by other coffee suppliers but none will ever beat the quality of taste, service, and dedication to their product as McCabe's!
A Tradition of Exceptional Taste and Service
We have being using McCabe's coffee for many years, from day one it has been a pleasure to deal with Stephen. It is clear to see that they are very passionate about coffee and most importantly, our customers always comment on how great the coffee tastes. The service is above and beyond and it is very assuring to know that they are always on the other end of the phone if we need anything.

Successful Coffee Partnership: Delighted with McCabe's Custom Blend and Service
Share what your customers are saying about your products, customer service or shipping rates.
Awards